Have the well-trained dog you've always wanted!
We use humane, natural, dog training methods - NO shock collars, NO clickers.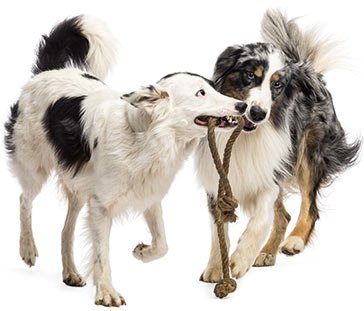 Canine Dimensions certified dog trainers specialize in behavior modification, problem solving and obedience training. We train puppies 8 weeks and older, and adult dogs of any age. We train your dog in your home.
We Train in Your Home!
Humane, Natural Methods
Any Breed, Size or Age
Perfect for Adopted & Rescued Dogs
We train your dog in your home!
Training that really works! Any breed, any age, any size!
Recommended by thousands of happy dogs and owners nationwide!
Since 1997, Canine Dimensions certified in-home dog trainers have been helping "out of control" dogs become polite and well mannered. We train your dog in your home, for fast results. We are recommended by veterinarians, animal shelters, breeders, rescues and by both of the nation's top dog training associations – the Association of Professional Dog Trainers and the International Association of Canine Professionals.
We Solve Behavior Problems:
Housebreaking
Pulling on the leash
Not coming when called
Darting out through open doors
Hyperactivity
Destructiveness
Aggression
Nipping & mouthing
Fear
Jumping on people
Excessive barking
Counter surfing