Orlando, Florida Region
In-home Dog Training, In-home Puppy Training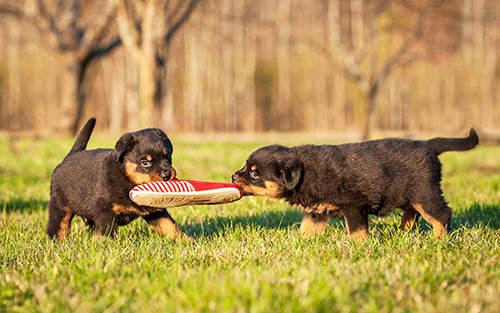 Our certified dog trainers provide dog training, puppy training, aggressive dog training and behavior modification in the Orlando FL region.
Dog Training, Puppy Training and Aggressive Dog Training - Orlando, FL
Regional Dog Training Director: Jason Wester, CDBA
Jason's first dog as a child was a retired military dog - a German Shepherd named "Trampus." From that moment on, dogs have been a special part of Jason's life. A few years ago when his 11 year old Jack Russell Terrier "Jake" passed away suddenly, Jason thought he would never own a dog again because of the pain of the loss. "However," Jason says "The undeniable and unconditional love a dog offers sometimes makes up for their short lives," and about a year later he began fostering dogs and volunteering at several animal shelters. This passion for dogs and their special bond with their owners is what made Jason want to understand dogs and their behavior even more, thus making the decision to become a professional dog trainer very simple.
After earning his Master degree and enjoying a successful business career, Jason said goodbye to the corporate world to pursue his dream of becoming a professional dog trainer. His reputation for training and rehabilitating so-called "difficult" dogs including those with household behavior problems, aggression and fear issues, have earned him special recognition among his peers.
He is recognized by  the nation's most prestigious dog trainers association, the International Association of Canine Professionals. He is also certified by the American Kennel Club as a CGC evaluator.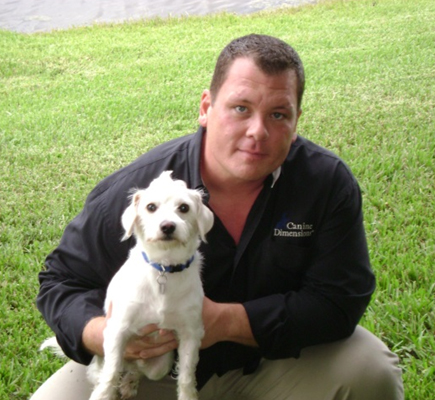 Canine Dimensions certified dog trainers specialize in dog training, puppy training and aggressive dog training and behavior modification in the greater Orlando area including Apopka, Celebration, Kissimmee, Lake Buena Vista, Lakeland, Maitland, Ocoee, Orlando, Oviedo, St. Cloud, Disney/Magic Kingdom, Windermere, Winter Garden, Winter Haven, Winter Park and surrounding cities and towns.
Request a FREE Phone Consultation
With a Canine Dimensions Certified Dog Trainer Near You