Dog Training in the Dallas Texas Region
We train your dog in your home!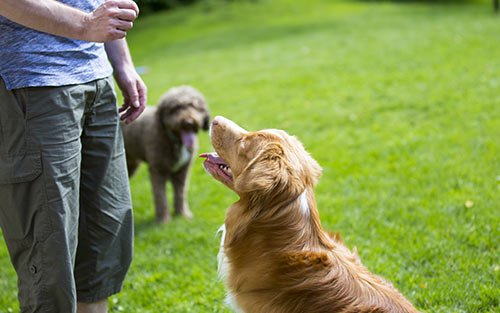 Our certified dog trainers provide dog training, puppy training, aggressive dog training and behavior modification in the Dallas, TX region:
In-home Dog Training and Puppy Training in the Dallas/Fort Worth, Texas Region
Regional Training Director: Brandon Aldrich, M.Ed., CDBA
After enjoying a successful career in education, the decision to become a professional dog trainer was easy. "Training dogs is all about training their owners," says Brandon. "My experience with teaching and coaching really works for me as a business owner and professional dog trainer."
After serving his internship at Canine Dimensions and graduating with high distinction, Brandon became a member of both of the nation's top dog trainers' associations: the Association of Professional Dog Trainers (APDT) and the International Association of Canine Professionals (IACP). He is a Certified Dog Behavior Advisor and is also certified by the AKC as a Canine Good Citizen Evaluator.
He is recommended by veterinarians and shelters throughout the Dallas area, and has earned a reputation for training and rehabilitating so-called "difficult" dogs including those with behavior problems such as fear and aggression.
Office phone: (214) 484-8244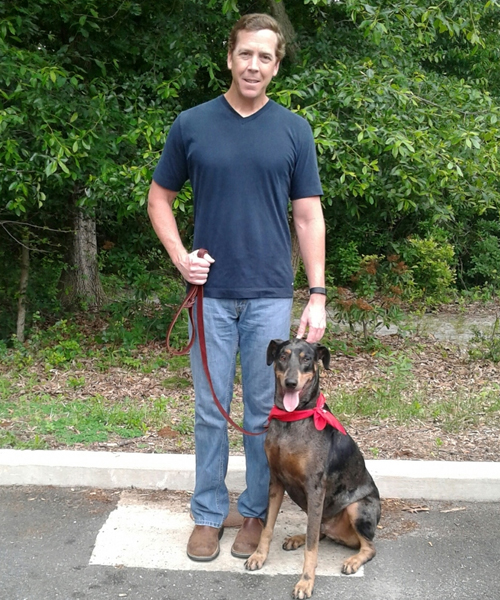 Canine Dimensions certified dog trainers specialize in dog training, puppy training and aggressive dog training and behavior modification in the greater Dallas and Fort Worth, TX area including all of Collin County (Plano, Frisco, McKinney, Allen) Texas, and most areas of Dallas County.
Request a FREE Phone Consultation
With a Canine Dimensions Certified Dog Trainer Near You