Orlando, Florida Region
In-home Dog Training, In-home Puppy Training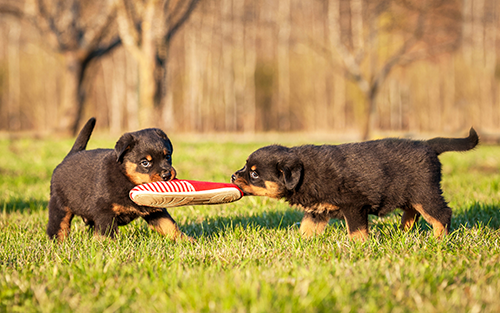 Our certified dog trainers provide dog training, puppy training, aggressive dog training and behavior modification in the Orlando FL region.
Dog Training, Puppy Training and Aggressive Dog Training - Orlando, FL
Regional Dog Training Director: Austin Savage, CDBA
Austin's lifelong love of dogs led him to pursue a career in professional dog training. His passion for dogs and their special bond with their owners is what made Austin want to understand dogs and their behavior even more, making the decision to become a dog trainer an easy one.
He interned at one of the busiest open-intake animal shelters in the Northeast, where he studied etiology and assessment of behavior problems, canine adaptation and learning, and behavior modification procedures and protocols.
Austin has quickly developed a reputation for training and rehabilitating so-called "difficult" dogs including those with household behavior problems, aggression and fear issues. His skill and patience make him a favorite with our Florida clients:
(Via Facebook) Austin, in Orlando, is an AMAZING trainer! Super calm with both humans and dogs. We had our first training 3 months ago and then we moved -  which felt like we started all over again. Austin came to our new home and we reviewed the training for both dogs and humans. Luckily both dogs responded very well and this morning's walks were FABULOUS! I have a strong willed big Lab mix and an older quirky GSP mix, with a few differences that Austin was able to point out to me which made a HUGE difference! Thank you!
Alicia M.
(Via Google) I saw such a difference in my dog after just only 1 visit with Austin. I am learning how to properly train my dog and I am enjoying my dog so much more. He is a joy to be part of our family. Austin is very patient, calm and takes his time with not only my dog but with me. He uses a very simple, easy to follow training method and I only devote a total of 15 minutes per day to train my dog to [obedience] commands. Leash training is awesome. I am learning how to walk my dog on a leash without pulling and yanking at my dog to stay by my side. My dog not only likes Austin but he respects him and he is learning to respect me as his leader. I like the way he trains in phases like baby steps so as to keep my dog focused on what he needs to learn first. He is always available by phone or text if I am running into any problems. I highly recommend Austin and this program! It is well worth the cost to have a happy, calm and obedient 4 legged member of the family! 5 stars for Austin!
 Carol K.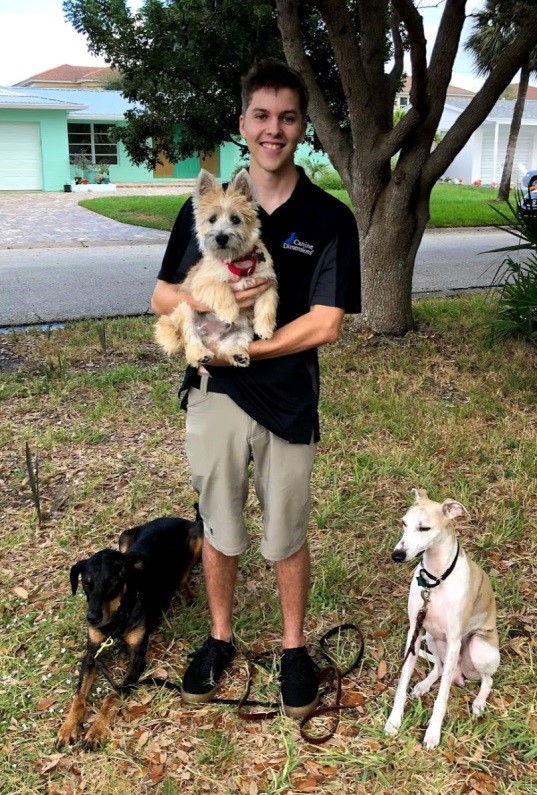 Canine Dimensions certified dog trainers specialize in dog training, puppy training and aggressive dog training and behavior modification in the greater Orlando area including Apopka, Celebration, Kissimmee, Lake Buena Vista, Lakeland, Maitland, Ocoee, Orlando, Oviedo, St. Cloud, Disney/Magic Kingdom, Windermere, Winter Garden, Winter Haven, Winter Park and surrounding cities and towns.
Request a FREE Phone Consultation
With a Canine Dimensions Certified Dog Trainer Near You